Newton is Feature Rich
and Future Proof
Newton is a modern, powerful and unified educational management system, that helps you run your School more intelligently. With Newton, your School can deliver a world-class educational experience to your students and parents!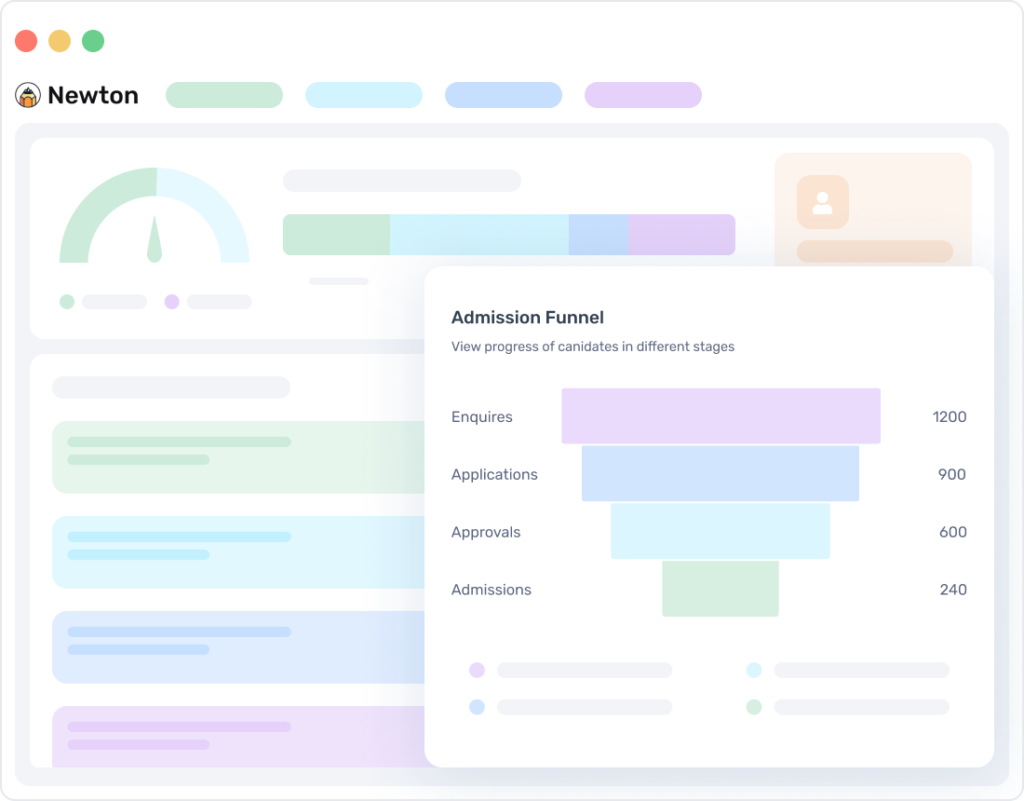 Streamline your entire Admissions process and nurture prospective families from the enquiry stage to the enrolment stage.
Bring all your teaching & learning tools together and manage your academic delivery from one central destination – designed to save more time for your teachers!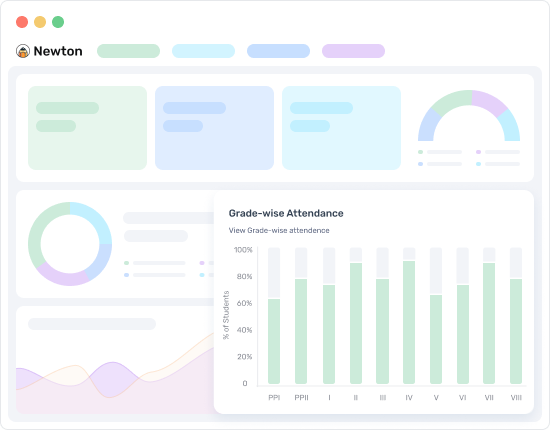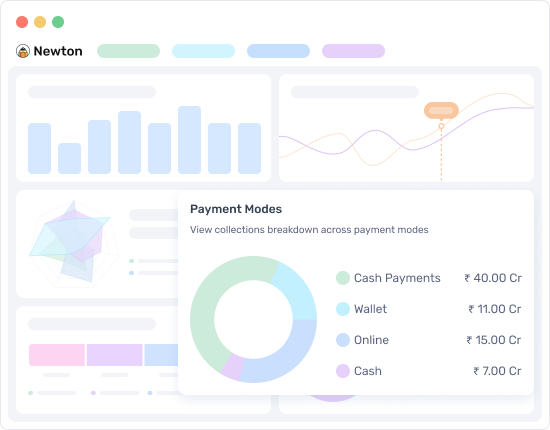 Setup fees, send reminders, manage concessions and track fee collection history in real-time. Give parents the convenience of secure, automatic online payments and never chase a payment again!
Eliminate the administrative hassle, and automate your communications through smart SMS, email and app messaging. Keep your parents informed of developments or last-minute changes at all times – seamlessly.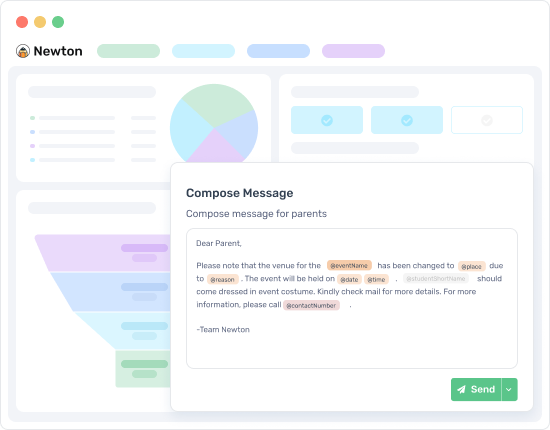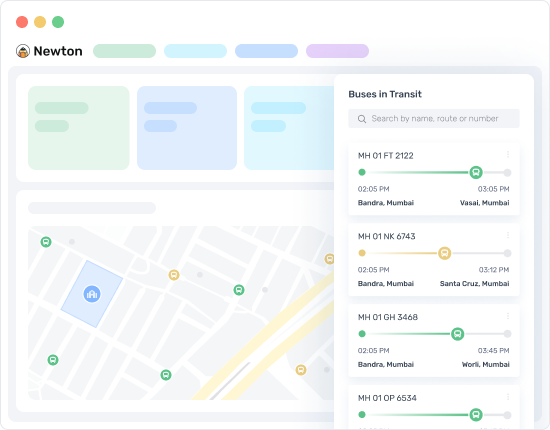 Manage your entire fleet and transportation staff easily. Create a hassle-free transportation experience for your parents with a priority on student safety.
Easily capture, organise and track all relevant academic and non-academic data of individual student performance into a student profile.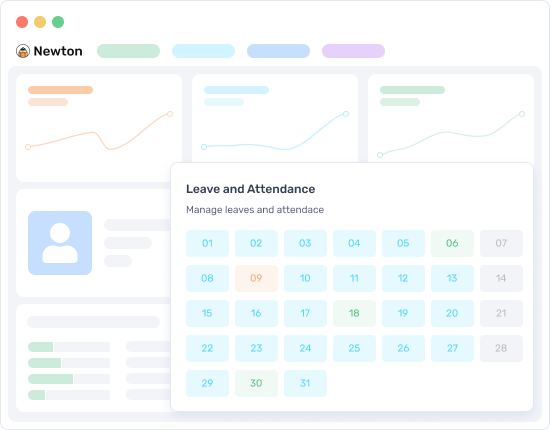 Deliver a seamless and personalised employee experience with automated workflows and tools for onboarding, payroll, feedback and more.
Get valuable insights into your School's functioning through detailed reports & meaningful dashboards. Save time in creating and maintaining manual accounts.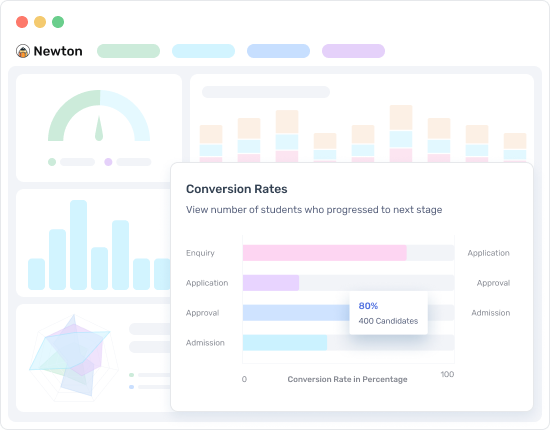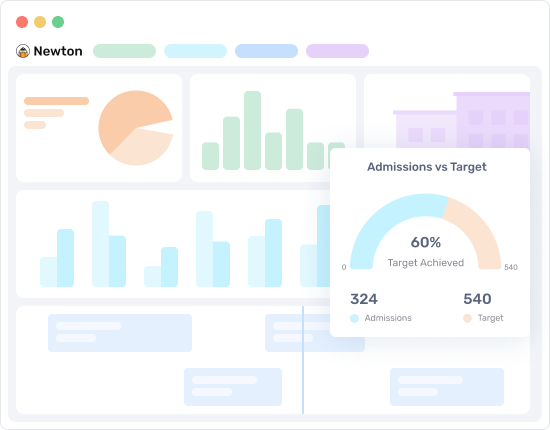 Other Supporting Features
Beyond the structural modules, Newton also offers many other supporting features and functionalities. Newton is deeply inter-linked and built to ensure there is maximum communication between various functions for a seamless experience
Are you ready for the Newton Revolution?
Start focussing on what matters the most – your School's growth! Digitise your School with the most powerful school management system and chart your transformation journey today!